Mother's Day in 2021 falls on Sunday, 9 May, which isn't really that far away! If you are looking for Mother's Day gift Inspiration then you have come to the right place to spoil the special 'Mum' people in your life!

We are offering up to 20% OFF STOREWIDE until Mother's Day using the below Coupon Code:
MUM10
No minimum order.
Orders less than $50 will receive 10% OFF with the above Coupon Code.
Orders $50 and over will receive 15% OFF their order.
Orders $100 or more will receive 20% OFF their order.
As always, we offer FREE POSTAGE AUSTRALIA WIDE.
Browse our wonderful selection of MiaLava Aromatherapy Crystal Diffuser Bracelets, our stunning CELESTIAL® Essential Oils, Absolutes and Attars, our gorgeous DejaVu® Botanical Perfumes, and our wide range of superfood powders and herbal teas plus much, much more!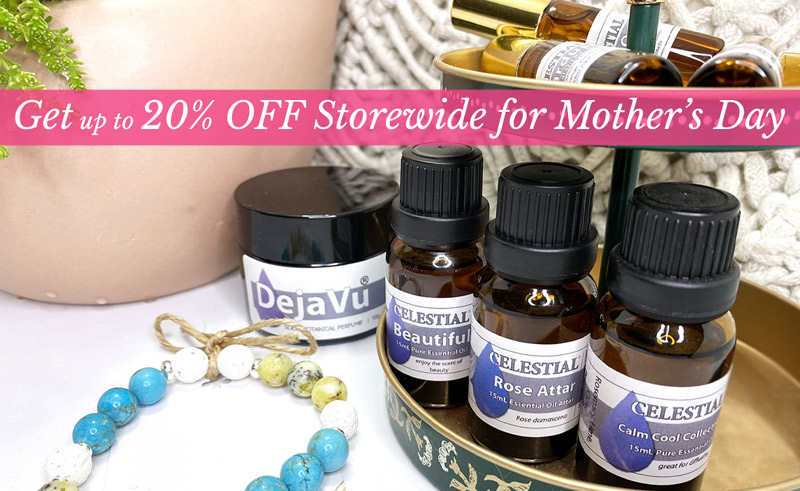 Recent Posts
In a world where ancient wisdom and holistic healing converge, the art of Tarot reading has stood th …

Imagine a sunny day, a lush green meadow, a chequered blanket spread out under the clear blue sky, a …

In the midst of life's hustle and bustle, finding pockets of serenity can be a challenge. Yet, blend …